Google has deployed tools to help users determine if they are clinically depressed
People often use Google to answer many of their health-related questions and look up strange symptoms, but now the web giant is taking it a step further by actually helping to identify clinical depression and provide information for treating it.
To help raise awareness on this condition, Google partnered up with the National Alliance on Mental Illness (NAMI) to create a clinically validated screening questionnaire called PHQ-9 that will pop up every time a person enters depression related topics in their search engine.
According to NAMI, approximately one in five Americans experience an episode of depression in their lifetime. However, only about 50% receives appropriate treatment, and statistics show there's an average of a 6-8 year delay in getting treatment after the first symptoms appear.
Google is hoping this tool will be the first step in helping people identify they might be suffering from this condition and seek help. Mary Giliberti, Chief Executive Officer at NAMI, wrote on the Google blog:
"We believe that awareness of depression can help empower and educate you, enabling quicker access to treatment."
The test is optional and completely private, and although it's important to point out it shouldn't act as a singular tool for diagnosis, it can help assess your level of depression and the need for an in-person evaluation with a mental health professional.
To access it, just Google "depression" and an info card will appear. Scroll down and look for the "Check if you're clinically depressed" button to be re directed to the PHQ-9. Check out a preview of the test below: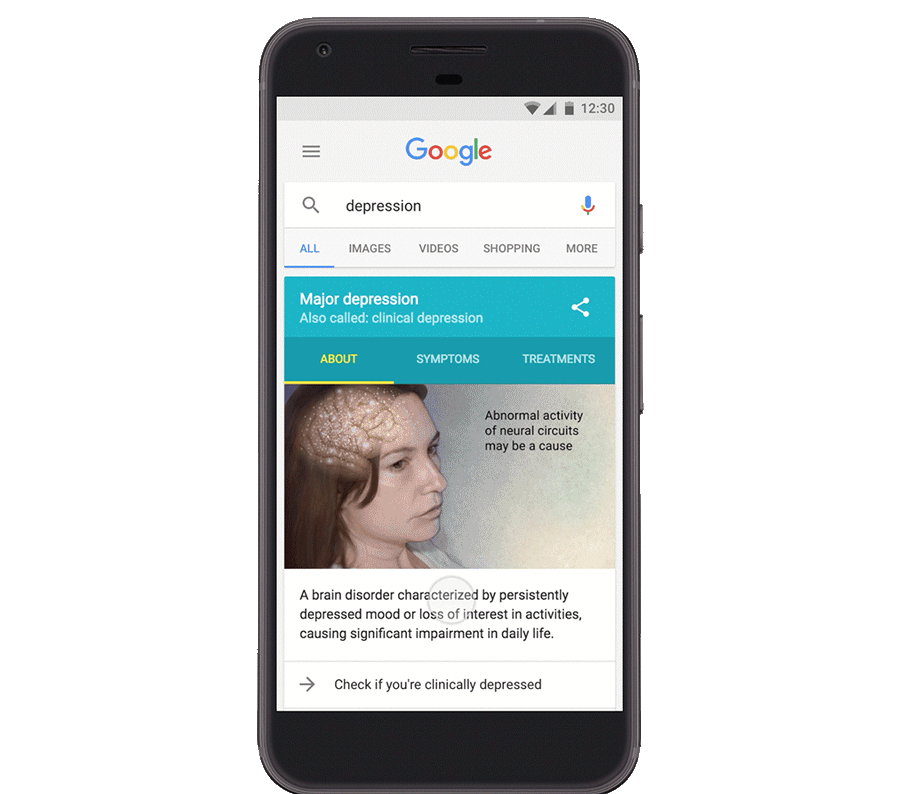 This tool isn't available in Nigeria yet as a quick search of the word "depression" didn't turn up any questionnaire.
This post first appeared on konbini